I created a Podcast app that would fit into the Windows apps family, using visual guidelines for Windows 10.
I was the only designer in this project, so I led everything from the architecture, the UI and UX patterns, and the visuals.
The app was designed to be completely responsive, being a Universal App. It would render correctly on a giant monitor and on the smallest phone screen.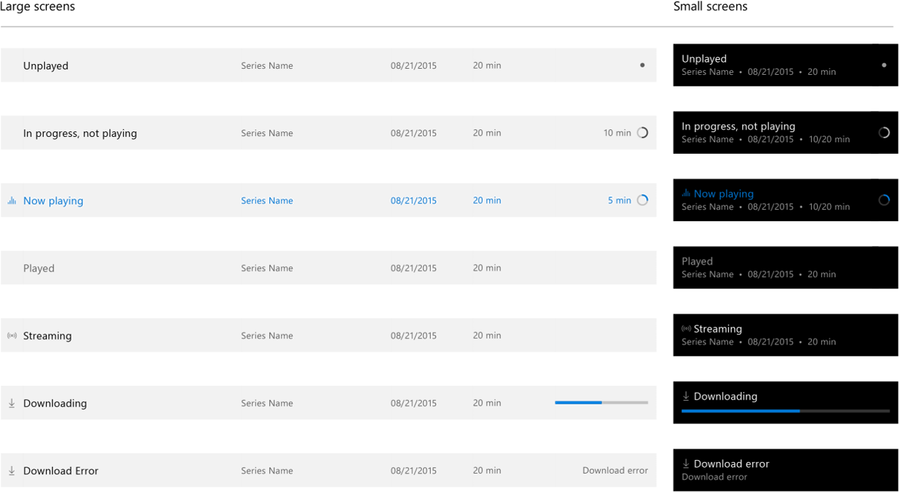 This app is not a released product. It is owned by Microsoft.