Microsoft launched the first Surface tablet in 2012 with a kickstand and a Type Cover, which allowed it to resemble more of a computer without adding any bulk. The Type Cover held incredible tech within less than 3mm of thickness; a built-in accelerometer and a pressure-sensitive tactile keyboard that could differentiate a hand resting on it, 1 finger gesturing or 10 typing at full speed.

A year later, tied to the release of the next-gen Surface, we asked ourselves what else we could do with this tech. What could a tablet-connected pad with 1092 pressure sensors do? Perhaps a note-taking accessory that feels better to write on than glass, or a drawing pad to manipulate Photoshop or video editors, or even a phone charger? To develop a concept where Microsoft could build all kind of "blades" you could use interchangeably, we settled on a music blade to start. That became the Surface Remix Project.
This new music cover came with pressure-sensitive buttons that allow budding DJ's to craft and fine tune their next remix. It has 16 programmable pads for easy access to instruments and sounds, programmable sliders for volume and transitions, and quick access to controls like record, pause/play, and more.
Like the keyboards, the cover was backlit and would pulse and light up along with the music you played. Leveraging the sensors, we tied volume to pressure, so the harder you hit the pad, the louder your drum would be.
Team
1 interaction designer
2 industrial designers
3 program managers
5 developers
Role
Sole designer for the app
Interaction designer for the hardware team
Remix Project app
Like most projects I did within the Hardware/Surface team, I helped define interaction models of the hardware and how they added to the experience. I also designed the app that accompanied the cover. In the app, you can deconstruct a song into "stems" (the bass track), "clips" (the intro) or "oneshots" (kicks or claps) and drag them into the work area, assigning them to each of the 16 pads. Tap anywhere to begin playing! Recording would allow you to build into a timeline, replay, and export your new song.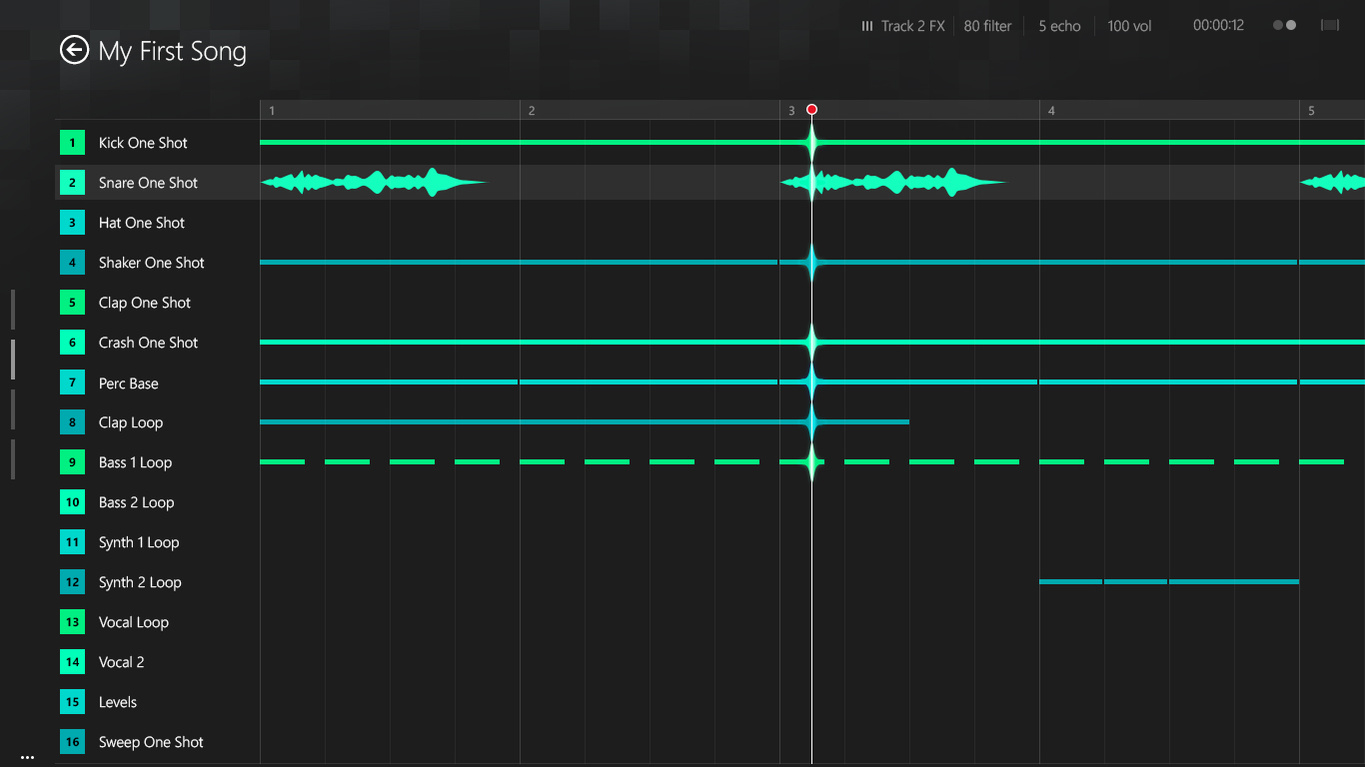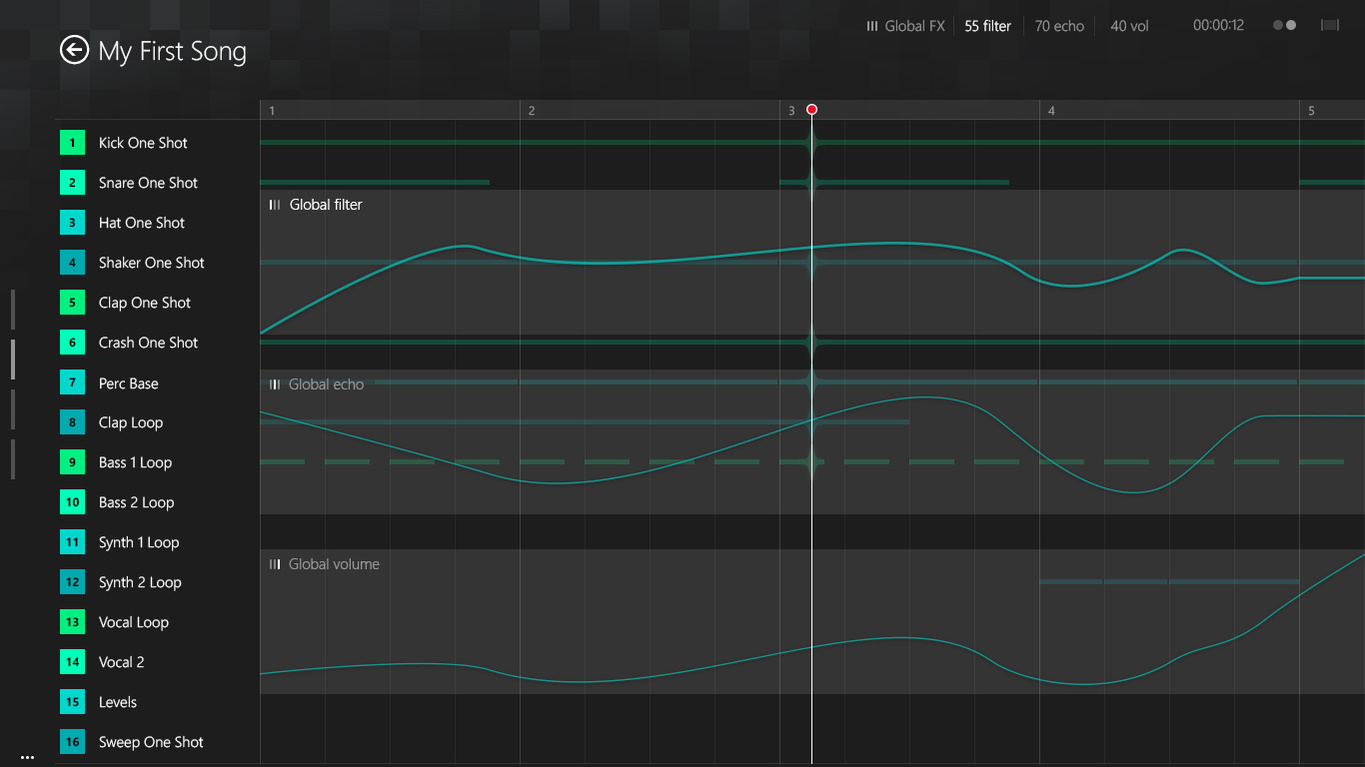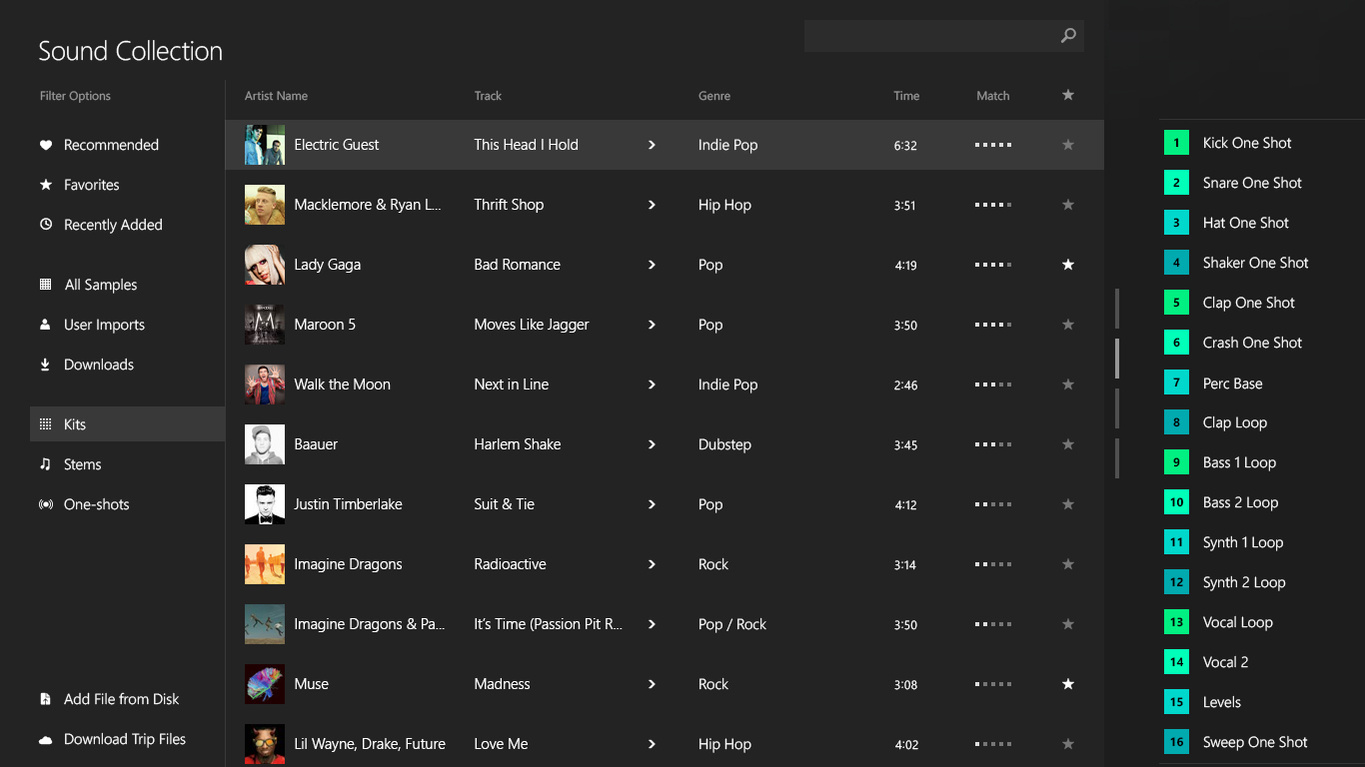 Another exploration during this project was the visualization of music, converting audio variables like volume and frequency to shape and color.